Our Total Care Membership Program
Our Total Care Membership Program is offered exclusively to Fix-It Right Plumbing customers who want that extra peace of mind for their home or business.
Our Total Care Members include homeowners, landlords, shop owners, schools, and commercial property owners.
No matter what kind of property you own, our Total Care Membership Program offers you personalised service that you can't get anywhere else. Because we have a computerised customer history, we know your plumbing history so you always get the right advice.
At Fix-It Right Plumbing, we always ensure we get to the bottom of every plumbing problem, but when you become a Total Care Member, you not only get the best service when you need it at a discounted rate, you also get a lifetime guarantee on all our work.
With a Total Care Membership, you're not just getting your plumbing problems fixed — you're getting the peace of mind you've always wanted
A genuine 15% Discount — We offer our Total Care Members a 15% discount on every plumbing job. We understand that plumbing problems can cause financial strain, and this is our way of thanking you for being a Total Care Member.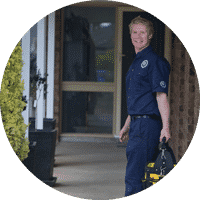 Unlimited Service Calls — Total Care Members can take advantage of free call-outs throughout their membership. Whether you have an urgent job or just need a quote for an upcoming project, you'll have a Fix-It Right plumber ready to help.
Priority Service — Total Care Members get priority service, giving them access to the next available team member for any plumbing issues that arise. You're always at the front of the queue, which is especially helpful if you have a plumbing emergency.
A full home plumbing annual Inspection — Every Total Care Member gets a complimentary whole home inspection once a year while they are a member. This ensures you'll always know your plumbing is operating the way it should while keeping on top of repairs that may arise. Not only does this help prevent plumbing disasters, it's a simple way of maintaining the value of your property.
12 Month
$99
15% discount off all services

One full plumbing inspection
36 Month
15% discount off all services

3 full plumbing inspections
Lifetime
15% discount off all services

One full plumbing inspection every year