How can our leak detection help you?
Found and fixed on the same day
Even when you can't see it - we can find it
We can help when other's can't
Shower problems? We can help
Why we're the trusted choice in Braddon?
Proof we are the trusted plumber of choice in Braddon
If you live in Braddon or the surrounding suburbs, we've got you covered
We have leak detection specialists all over Braddon and can service a large range of areas including leak detection Canberra, leak detection Reid, leak detection Campbell, leak detection Dickson or leak detection Lyneham. No matter how simple of complicated your water leak is, Fix it Right Plumbing can get your home or business plumbing back up and running again fast.
Because we are plumbers - we can find and fix your leak on the same day saving you enormous amounts of time and money.
So give us a call today and find out why we are Braddon's most trusted leak detection company.
Why choosing the right leak detection company for your water leak is so important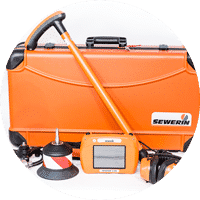 Tracer Gas Leak Detection
Non Metallic
Line Location